Pastoral Leadership Team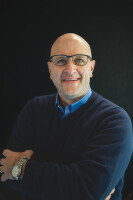 Pastor Lane founded LifePoint Church in 2004. He serves in the primary role of preaching, directional vision, and leadership. Pastor Lane and his wife Christin were married in June 1993. They have two children, Joshua and Bethany. Pastor Lane has served in gospel ministry since May 1989, with over twenty years experience as a Lead Pastor. You can learn more about Pastor Lane at his blog, mlaneharrison.com.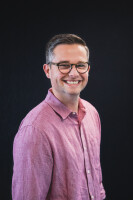 Jonathan Holmes
Pastor of Family Ministries
E-Mail:

Jonathan joined the staff in 2020 as the Pastor of Community. At the beginning of 2023, he transitioned to become the Pastor of Family Ministries and oversees KidLife and StudentLife, Mens and Women's Ministry, and serves on the Pastoral Leadership Team, and serves as an Elder. Jonathan and his wife Amber were married in June 2010 and have two kids, Quinn and Oliver. Jonathan graduated from Missouri State in 2010 with a bachelors degree in Business Administration and from Dallas Theological Seminary in 2013 with a ThM in Historical Theology and Spiritual Formation.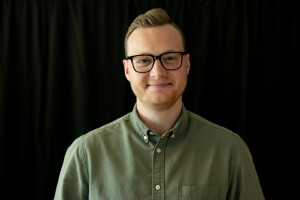 Chad Watson
Associate Pastor of Worship Ministries
E-Mail:

Chad joined LifePoint in 2016, and joined the staff in 2022. He oversees all Worship Ministries, production, and technology and serves on the Pastoral Leadership Team. Prior to joining the LifePoint staff, he worked in the business world as a Software Engineer. Chad and his wife Skyler have three boys: Archie, Ralph, and George and Minnie.
Ministry Leaders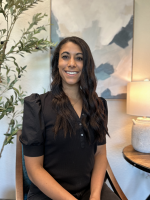 Hannah Washam
Associate Director of KidLife Littles
E-Mail:

Hannah joined LifePoint Staff in 2021 as a part of the KidLife staff team. She helps facilitate KidLife Little's classrooms weekly, as well as playdates/parties and KidLife Discipleship on Wednesday nights. She and her husband John have 4 kids and joined LifePoint in 2020.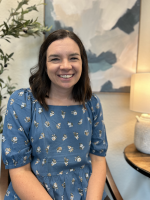 Melissa Burks
Associate Director of KidLife
E-Mail:

Melissa joined LifePoint Staff in 2023 as the Associate Director of KidLife. Melissa helps facilitate KidLife classrooms weekly, as well as KidLife Discipleship on Wednesday nights. She and her husband Justin have 3 children and joined LifePoint Church in 2021.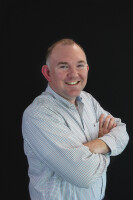 Kit House
Director of Impel Preteen Ministry
E-Mail:

Kit planted with LifePoint in 2004. Kit has served faithfully in the KidLife ministry in a number of capacities. He joined LifePoint Staff to lead the Impel Preteen Ministry in 2012. He and his wife Kylie have four children: Elsie, Josie, Susie, and Simeon.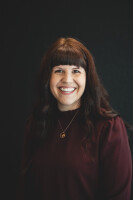 Katie Curl
Director of Ministry Operations
E-Mail:

Katie joined LifePoint in 2010 and has served in various positions at the church. In 2013, she served in Africa with the International Missions Board. She returned to the States at the end of 2015 and became the Director of Ministry Operations at LifePoint Church.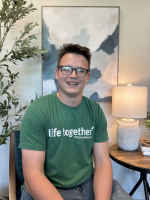 Ethan Lippert
Pastoral Associate
E-Mail:

Ethan began attending LifePoint in 2018, also that year he married his wife Tatum. They now have two children, Mylah and Malachi. Ethan joined LifePoint staff in 2021 and serves as the Pastoral Associate overseeing Facility Management, Membership Pathways, and assisting with Community Groups. Ethan will graduate with his Masters of Divinity and Bachelors of Biblical Studies in December of 2023.